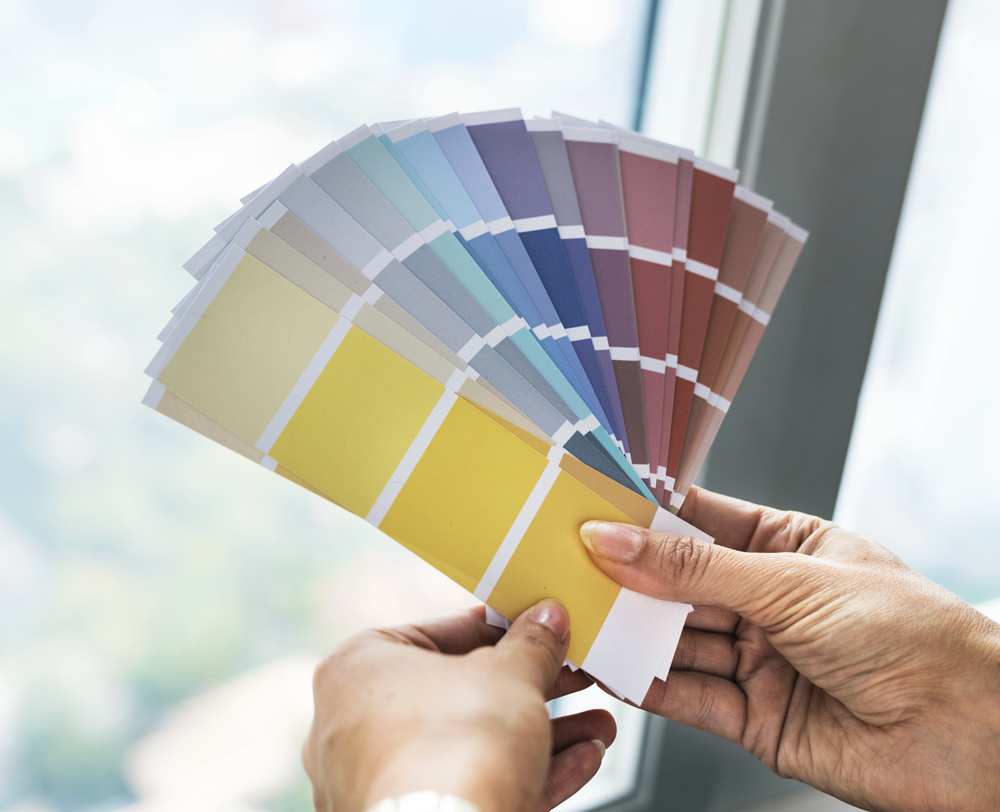 Are you starting a new business or trying to improve your company's overall branding identity? Style guides are a great way to ensure that your business has a consistent brand identity across all marketing and promotional channels. It is also an excellent way to ensure that your brand is recognized by consumers (as a result of you sticking to your messaging). 
Style guides are necessary components of any successful business that wants to build trust in customers and make the most of their marketing endeavors. It doesn't matter whether you have a brand new start-up or run an international corporate company. All brands should create their own style guide to use in-house and when working with contractors. Your style guide makes sure that your brand is always represented appropriately. 
Table of Contents 
The Definition of a Style Guide 
A style guide is a document that creates an effective blueprint for a business with a list of guidelines that encompass a brand's identity. This document includes details such as the color scheme of the brand, typography, the kind of language the brand will use, the types of customers the brand will target, and the kind of graphics that the brand will use throughout their brand materials. 
The style guide helps businesses communicate with clients and customers in a way that is consistent. It keeps the brand's identity consistent across every communication channel. This includes social media ads, traditional marketing materials, products, services, website, blog, news stories, etc. Anything that connects the business to its audience should meet the style guide guidelines. Part of running a successful business is making sure that the brand has a consistent theme and can create true brand recognition with customers.  
While style guides aren't mandatory by any means, it's a great way to prepare for the future and stay organized.  It's a time-consuming process, but well worth the initial investment. Rather than trying to dig through a bunch of disconnected emails (or attempt to analyze past materials on the fly), it's much easier to consistently refer to a specific document.  It's extremely convenient to be able to send out and share a style guide with teammates or new contractors to keep everyone on the same page. 
Where to Start
To properly develop a style guide, you need to consider your overall identity. At the end of the day, this is a document that will help define the messaging that you share with the world. You need to think about what you want to say to customers and clients about your business.
When you keep your messaging consistent across various marketing channels, this can improve familiarity with customers (and simultaneously increase conversion rates and sales). Familiarity and trust affects people's buying decisions. When people become familiar with your brand and continually see the same messaging, it will be that much easier for them to associate with you. You can then use this brand recognition to increase interaction with your customers. By increasing your interactions this is just another opportunity to work on building brand loyalty and generating repeat business.  
It's imperative to clearly define your message. Who are you as a brand? What do you do? Why do you do it? What makes you different from your competitors?
Develop a core value system, message, and mission statement. You don't need to be a large corporation in order to have consistency in your messaging. Solopreneurs, entrepreneurs, start-ups, small and large B2B organizations, and large corporate entities are all candidates to complete a style guide. 
Visual Component
The visual component is the section where you focus on the logo, graphics, images, and overall visual style for your brand. You want your graphics and images to represent your brand and be consistent. You need to hone in on a color palette that will harmonize with your logo and other branding materials. 
If you have a logo design with variations for different events or special promotions, you should include those variations and be specific about their defined usage. You should detail the kind of style that you want to use (whether it is loud, edgy, fun, casual, classic, modern, etc). These details will all be carried out across future visual components of your brand.  This includes everything from online marketing materials, websites, stationery, social media marketing materials, and all linked products and services. 
The visual component section is also where you want to describe the layout and typography used. You'll want to clarify supportive elements that can be used (from a design perspective), along with any elements that should be avoided at all costs. Where do you position text? How much negative space is standard? 
The visual component of your style guide should be detailed enough that future design partners can successfully create a graphic, image, newsletter, brochure, or ad that fits the theme of your brand identity. This cohesion is vital for ensuring that your brand remains consistent across all platforms and within any piece of marketing material that your customers might see. You will also want to include details such as line space, font sizes, and the hierarchy of design elements. 
Language Component 
The language component is sometimes referred to as an editorial component. This is the section where you focus on the language that will be used when you create content for the brand.
This is a great time to dive into the nitty-gritty of what is acceptable and what isn't when it comes to writing. You want to determine the type of voice that the brand should have. Is it formal or informal? Is it an active voice or passive? What about first person, second person, or third person? 
It's also a great opportunity to consider the style of the language. Are you focused on a regional dialect or more a blanket dialect that remains neutral? Do you want to follow a specific style guide such as the Chicago Manual or the AP Stylebook? How do you want to address your customers?
Part of thinking about the language component in your style guide is also thinking about the messaging. You want to make sure that you highlight your benefits, address your customer's pain points, and declare the mission statement of your brand. Staying true to your own personal identity is critical for winning in terms of brand recognition.
Your language needs to be familiar and identifiable because this builds trust with your audience. You want customers to immediately feel safe when interacting with your brand, and to always have a positive association with your company. If your brand maintains strong language guidelines, then your audience will remember you and can forge a relationship with your brand. Your style guide serves as a catalyst for all of the above. 
Your Logo Design 
The logo design should serve as the cornerstone of your style guide document. All visual components and language components are influenced by the tone and style set by the logo. This is why it is so important to work with a logo designer to create a professional design that you love. Your logo needs to speak for your brand and your brand identity needs to revolve around it. 
For example, you want your future typography choices to resonate with your logo design. You don't need to use the exact same typography that is used in your logo, but you do need to match it in a stylistic sense. You don't want two widely different fonts that have nothing to do with one another being used in your marketing materials. The goal is to create a consistent brand identity across every platform, marketing material, product, service, website, and email. 
Formatting 
How should you format your style guide? This is a bit of personal preference. There isn't one "right" way to format a style guide, but many brands structure their style guides as though they are manuals or newsletters. The formatting should be easy to read. The language section should include specific examples as to the types of voices, grammatical conventions, and keywords to use as well as those to avoid. The visual section should include specific color scheme examples, image examples, and typography details to use as well as those to avoid. If possible, there should be a table of contents and it should be easy to hyperlink so that everyone can move throughout the document easily. 
The goal for formatting should be to make the document as accessible as possible. You want people to easily be able to move through the document as well as understand what is being said. The goal with a style guide is to create a consistent communication style for the brand.  This will only happen if the style guide is not only successfully distributed but widely accepted and understood. 
Brand consistency is important. An important part of marketing is the number of touchpoints that someone has with your brand. If you use a style guide, you can increase the value of those touchpoints because potential customers will start to remember who you are as a brand. The style guide is one of the best ways to unify your marketing efforts and increase your chances of success. 
Interested in learning more? Here at Logo Coast, we welcome all types of design/formatting tasks. If you need help taking your information and turning it into an easy-to-read style guide, we can help.