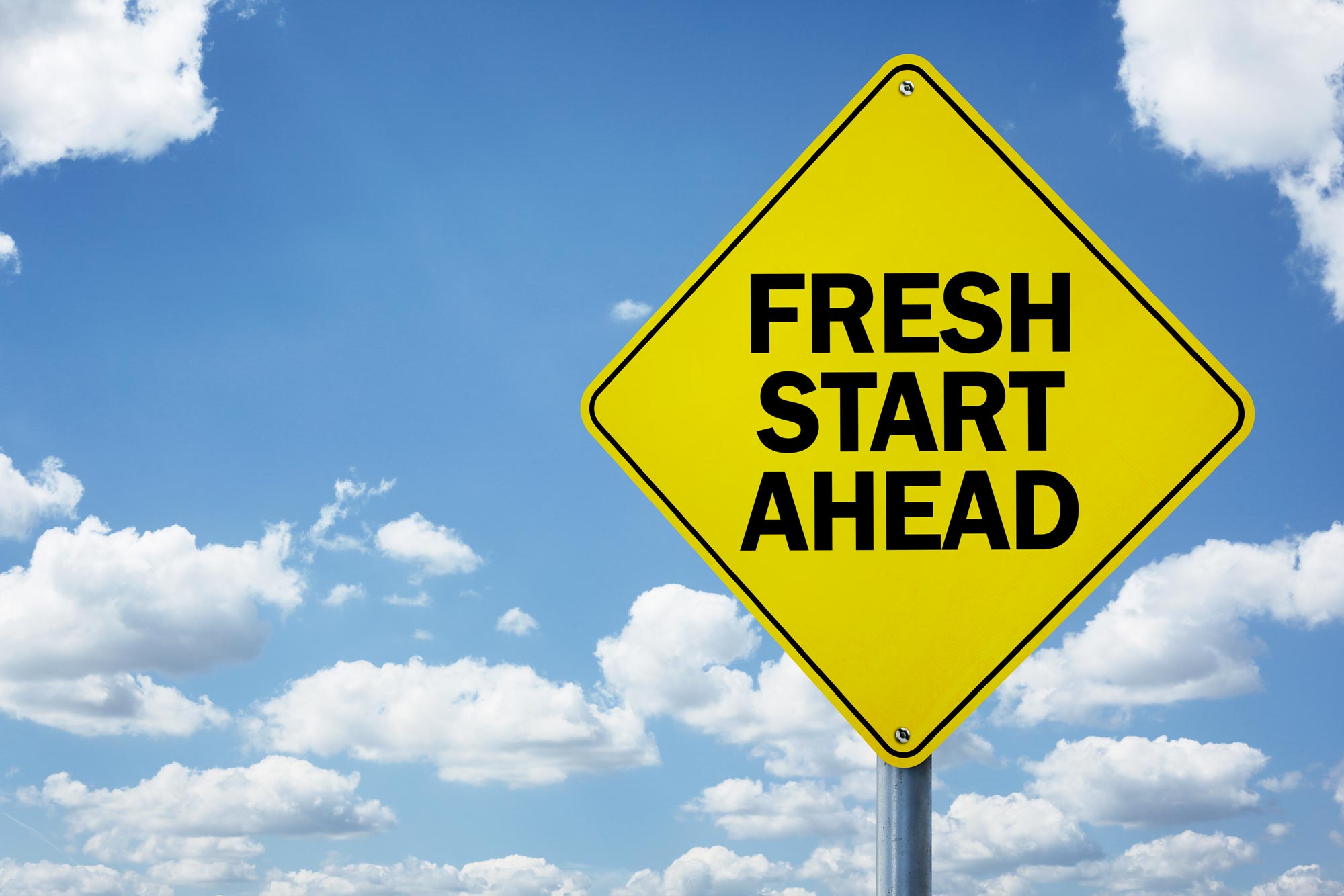 It's time to open up shop. Whether you sell products or services, you need a name. Whether you operate as a one-man shop, small business, or have large corporate aspirations… you need a business name. Question is, how do you find the perfect name for your business? How do you choose a name that is the best fit?
Finding the perfect business name requires going on a creative brainstorming journey. Here are our favorite brainstorming exercises to help you find the perfect name for your business.
Table of Contents
What Must Your Business Name Have?
We know you want to get to brainstorming and finding that perfect business name. But first, we want to make sure you know what your name must have in order to be the best.
Your name has to be original and available.
You don't want a name that you can't get. If you can't secure the name for your website or email, then you want to choose something else. If you find that the name already exists in hundreds of various forms online, then you want to choose something else. Your name should also be available in your state (check the DBA "doing business as" list as well as the corporation list of names registered). You also want to check social to see if your name has already been nabbed in social media form. You want to make sure you can get the handles you need to succeed.
To check the DBA and registered list of corporations, head to your Department of State website (quick Google search will take you there). You can also call most state departments to get the information you need.
To check website domains, try Hover.
To check social, try Namechk.
Welcoming Originality
Businesses should always welcome originality with their business names. Think about your favorite brands. Do all of them use words that can be directly related to what they do, or are they unique in an unusual way? The name that you choose should be original and stand on its own.
How do you brainstorm for original names?
Check out dictionary.com for inspiration

Open a keyword tool

Start reading your favorite magazines, blogs, and books
Regardless of where you are or where you're looking, there's always an opportunity to discover new words.   Note any words that you like, speak to you, offer positive associations, or would successfully connect to the core competencies of your business.
Try to avoid the common trap of settling for something that resembles an existing business. This is especially true when it comes to your own niche. For example, if you are starting a new community app with individual profiles, avoid a name like PocketFace or PeopleBook (because this is so similar to Facebook and your brand is in that niche). Think outside of the box.
Does your name have to signify to customers and clients what it is that you do?
Not necessarily. Think of the name "Nike" or "Adidas." Both brands are recognized as two of the biggest and most profitable athletics brands in the world. Yet those names do not tell consumers anything about the brand. Most people know who Nike and Adidas are as companies, but that is because of brand recognition and the company's ability to establish a strong brand identity. It is not because the word "Nike" means shoe.
In fact, Nike is a character in Greek mythology, the winged goddess of victory. This is where the company name was derived from. The movement of her wings created a "swoosh" sound and this is where the logo was derived from. Choosing a name that does not have any connection to the service or product you sell can work as long as you form a strong brand identity, the name is easy to remember, and the name is easy to use.
How Memorable and User-Friendly is The Name?
Okay, so you found a name you like. It's interesting, unique, has some connection to your business, and you want to build a brand around it. All set? Not so fast. Ask yourself, "Is it memorable and user-friendly?"
Names that are not user-friendly are difficult to use as a business. If a potential customer sees your name and wants to learn more, can they reliably google you when they get on their phone at 2 A.M. or run a quick Google search at their office tomorrow afternoon? You want this answer to be a resounding "Yes." Limit the number of words you use and make sure the spelling is easy to remember. Be user-friendly with your business name, business logo design, and business brand identity.
Keep Playing with Words
Remember how we talked about the importance of brainstorming and finding words that resonate with you? Keep playing with words. This is one of the best ways to come across words that you can use in your branding. You can look at different combinations of words once you assemble a list of potentials that you love or that have relevance to your brand.
I've used Nameboy in the past with good results.  Can also google "domain name generators" for other options.
Keep your phone or a notebook next to you throughout your week and every time you find a word that you like, write it down. Try to make your list as extensive as possible. Play with different ways of using the name. Expand your search by looking for similar words at Thesarus.com.
Another option is to try Wordstream's keyword tool to find keywords relevant to your brand's products or services. For example, when you think about starting a writing business you could use words such as writing, writer, ghostwriter, copywriter, ghostwriting, copywriting, copy, marketing, marketing copy, direct response, direct response writing, list writing, creative writing, fiction writing, blog writing, article writing.
Simply listing out words that you could possibly use always help. It gives you more options and makes it easier for your brain to connect the dots. Write out word combinations. Make sure you have a list of options so that you can really narrow it down to an absolute favorite. Don't find a name that "might work" and settle for that name. Keep playing with words until you have a list of possible names.  You'll know when you hear it.
What About Your Future Vision and Dreams?
Far too often entrepreneurs and business owners think only about now and forget to consider where they might be professionally in 5 to 10 years. What is your future vision for your company? What dreams do you have for the direction of your business? Your business should support these aspirations.
For example, let's say you want to create swimwear and you come up with a cute catchy name for women's swimwear. However, your ultimate dream is to create a swimwear company that eventually includes men's and children's swimwear as well.
Your future vision includes marketing to individuals and families (not specifically to women). You want to be the premier destination for flattering, high-quality, beautifully designed swimwear for everyone. If you stick with this cute catchy name that screams "women" then the name isn't going to fit once your brand starts stocking swimwear for everyone. You don't want a name that is perfect for a women's swimwear line when you plan to be a swimwear line for women, men, and children. You need a name that applies to all three or you will be looking at a costly rebranding down the road when you move towards your overarching vision for your business.
This is why it is vital to consider where you want to go as a company. Where you would like to be as a company in one year, in five years, in ten years? Take the time to carefully construct those visions and write them down. Visualize that vision and infuse it into your business name. The perfect name for your business should be able to grow with you as you expand and evolve.
Should You Use Your (Actual) Name?
This is a question that many entrepreneurs and business owners ask.
How does Smith Marketing sound? Or Johnson Technology? You can absolutely use your name, but keep in mind that is usually makes the most sense when YOU matter the most. This means that you are the commodity.
Are you a solo writer? Do you earn clients based on the credibility of your name? Or are you a writer who works with a team of writers? If you'll be delivering work in a specific niche as a ghostwriter you'll likely be better off with a more niche-specific name.
Think about what your name means to potential clients and whether or not it makes sense to use it. When you use your first or last name, be careful that you don't add a slew of words behind your name. You want your business name to be easy to read and remember. "Rosenbaum Copywriting and Marketing Professionals" for example is difficult to remember. It's not user-friendly and will also limit logo layout options later on.
What Do Others Think?
Yes, the reality is that you can likely make any business name work, but it is easier to go with a name that makes sense to most people. You don't have to ask the world, but ask a few of your close friends, family members, colleagues, or fellow entrepreneurs about your name choice. What do they think?
This step is really about ensuring that your name won't confuse people or won't be universally despised. If everyone you ask hates the name then is it really the best choice? If everyone you ask is confused by the name then is that the best name to represent your business?
Another option to "test" your name is to ask potential clients. Think about your target audience. Who are they and where do they hang out? Put out a forum post where your prospective clients hang out. Put a poll out on social and use relevant hashtags to draw in prospective clients.  Head to a physical brick and mortar store where your prospective clients might spend their time. Ask these people what they think of your name. Listen to their feedback. See if your name works or if it's worth adjusting it to be more representative of your brand's ultimate mission.
Is There Real Love?
Breakups are tough. You never want to have to end things with a business name and start over. This is a difficult process. While we can't always get it right the first time, it's worth putting extra thought into. Instead of rushing into a lifelong business commitment with your new name, give yourself some time to really consider it. Think about the name. Write it out. Type it out. Speak it aloud. Give yourself a few weeks to see how you feel.
It is expensive to change your name once you have already spent time on branding materials and on introducing your clientele to your brand. Changing your name creates unnecessary expenses and possible confusion later on in life.
If you really think you LOVE your name but you haven't given yourself much time to consider it, it's still safe to go ahead and claim the social handles as well as the website domain. Once that's done you'll have plenty of time to consider the name and make sure you everything checks out before you officially launch your brand.